M'pressions, 1700 S Catalina Ave. Ste 104, Redondo Beach, CA 90277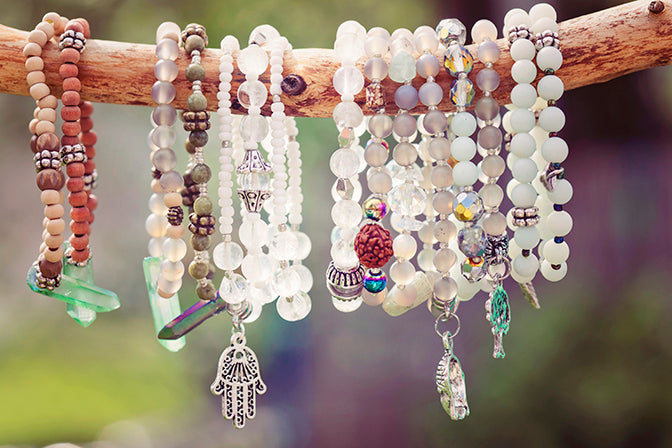 Crystal Enery That's Got the Look
Don't take our word for it
★★★★★

Beautiful store with the sweetest owners. Absolutely dreamy and tons of lovely gifts. Candles, geodes, crystals, etc. I bought my favorite selenite lamp from them and a peace sign wooden sign. LOVE!

Elisabeth K.

Seattle, WA
★★★★★

Thought I already wrote a rave review about this place years ago. Guess I didn't. Well, if you're looking for a store that sells spiritual items, this is the place to shop. They sell clothing, jewelry, Buddhas, Ganesh, crystals, etc. So many lovely items for either yourself or to give as gifts.

Max S.

Palos Verdes Estates, CA
★★★★★

If I had it my way. I would buy everything in that store for people for Christmas and birthdays. And I will be a superstar. I love that store. Wayne is awesome, Any Yoko, beautiful woman I always buy sage from there good quality sage, and among other things. I love your store.

Brian H

Redondo Beach, CA
★★★★★

What a wonderful store filled with lots of gift ideas! I met Naoko, the owner, who is very nice and kind. Her shop is filled with mystical objects such as chakra jewelry as well as fun LOL gifts such as the funny socks. I really liked a lot of the jewelry, reasonably priced too. One can definitely find gifts for friends here. Shop locally! Support local business.

Eriko P.

Santa Monica, CA
★★★★★

Very lovely store. They have a very nice selection of books, jewelry, crystals, candles and many other items. Naoko (I can see from other reviews that was her name) was very welcoming and helpful. This store has a wonderful High-Vibe Feng Shui atmosphere. I will be back and I will recommend this store to family and friends. I purchased some very nice items and on the way out of the store I believe his name is Wayne said thank you and have a nice day. Thank you both for making my shopping experience enjoyable.

Dolly G.

Central California, CA
One Stop Shopping
We are here to meet all your holiday needs with our most popular sellers.
Meditation
See what candles we have to help you meditate with intention.
Let's Meditate
Clearing
Need product to help you clear your space? Let us help you with vast selection of smudges.
Let's Clear
Crystals
Find the right crystals to wear with purpose and making a statement.
Let's Pair it up